Roofing Team Takes 1st Place at Nationals
February 2019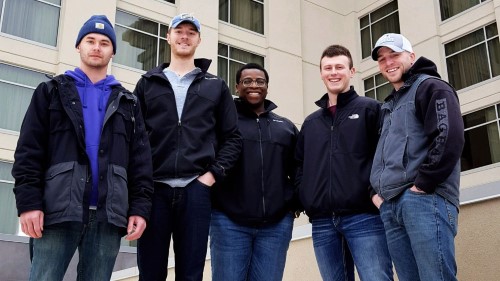 For the first time, the CM Department assembled a team of students to compete at the Roofing Alliance's National Roofing Contractors Association Convention. The competition took place February 9-13 in Nashville, TN. Our team went up against some of the top construction programs in the nation and took 1st place! To say we are proud is a gross understatement!
Members of the team were CM students Hunter Campbell, Shola George, Jonathon Harrington, Hunter Morsching, and Chase Olson.
Team mentors were our very own Dr. Brian Wasserman and Mr. Kevin Palmer of Schwickert's Tecta America.
You can find the NRCA's press release here.