MNSU Faculty and Students view Annular Eclipse
Joining millions of other enthusiasts across the North, Central, and South America, MNSU faculty and students alike observed the October 2023 Annular eclipse. This "Ring of Fire" occurs when the Moon passes directly between the Earth and Sun, but is too far from the Earth to completely block the bright disk of the Sun itself.
In Mankato, viewers were treated to a partial annular eclipse in which ~50% of the Sun was obscured for minutes by the Moon. Students Justin Fuchs (Criminal Justice, Astronomy) and Lucas Rohl (Physics, Astronomy) viewed the eclipse on campus using solar eclipse glasses they will re-use as part of the AST course to view next Spring's total solar eclipse in Arkansas. Justin snapped this photo during the event: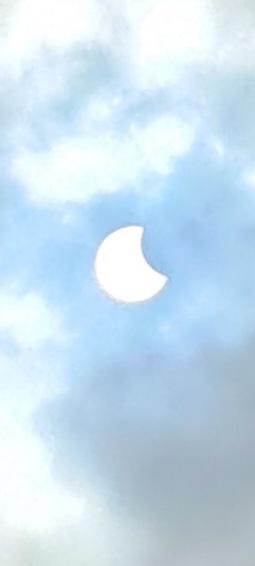 In Utah, Professor Rutkowski viewed the 3:30 minute long annular eclipse. He snapped the following picture through a telescope on site in the Goblin Valley State Park.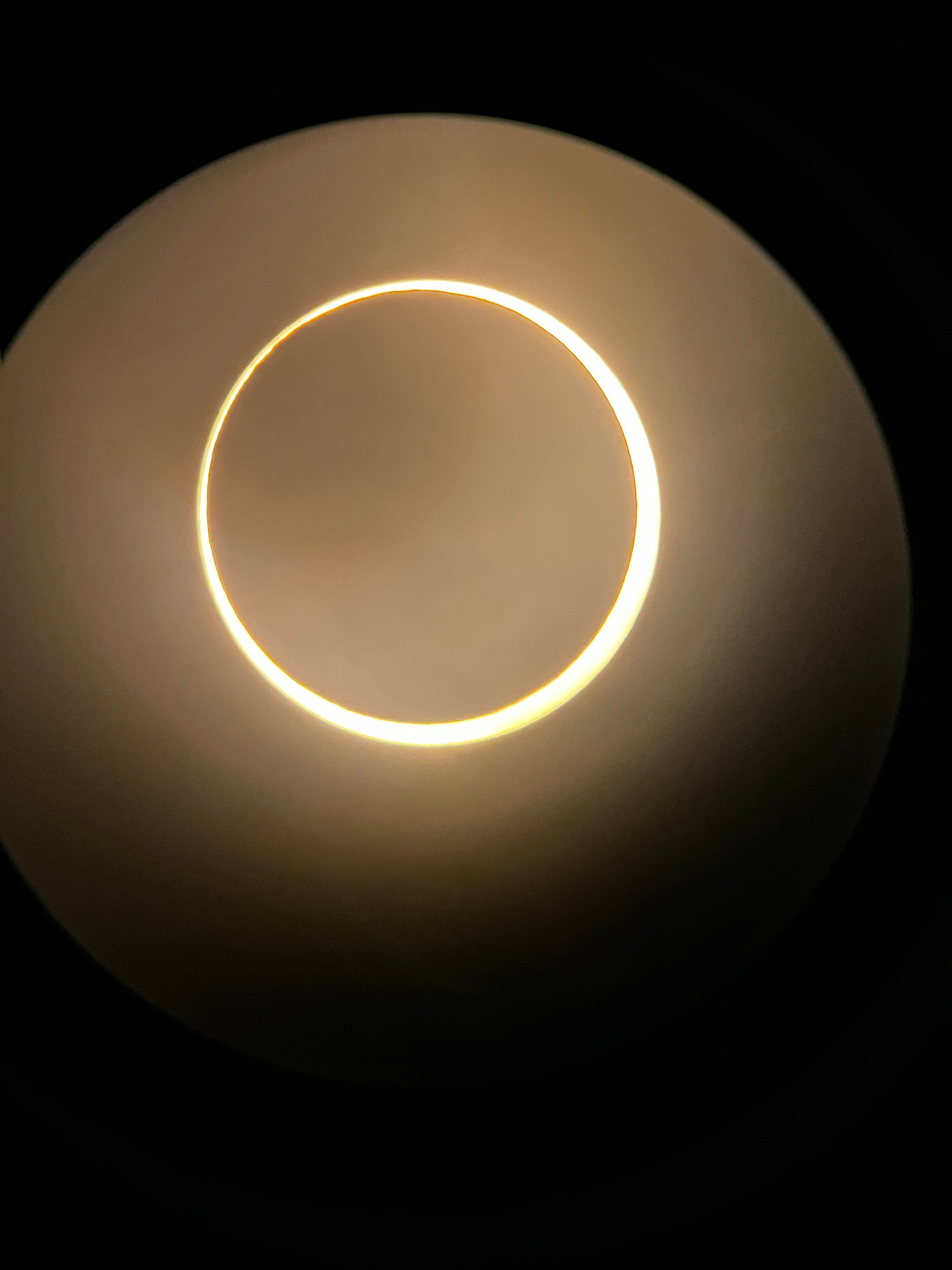 He will lead next semester's eclipse course to Arkansas.
Anyone interested in helping students to defray costs associated with the total solar eclipse course taking place 5-9 April are asked to donate here:
https://crowdfunding.mnsu.edu/o/minnesota-state-university---mankato/i/crowdfunding/s/bringing-astronomy-down-to-earth