Astronomy Students Selected as Eclipse Ambassadors
Meklit Shiferaw and Melan Shifa to provide public outreach for 2024 Eclipse
In preparation for the two Solar Eclipses that will occur in the next two years and will be visible from the Continental United States, the Astronomy Society of the Pacific and NASA are developing a national network of volunteers who can assist in bringing this eclipse to communities around the country. Two undergraduates at MNSU have been selected for this program -- Melan Shifa and Meklit Shiferaw -- who were first excited by astronomy as students in Astronomy 125.
These two students will engage in 15 hours of training with astronomy and outreach experts to prepare for their own individual events they will run to present the astronomy of the Sun to kids and adults of all ages in 2023-2024. After training, under the supervision of Prof. Michael Rutkowski in the department, the ambassadors will then engage more than 200+ people, with at least half of those from underserved communities in the Mankato region. Stay tuned for advertisements of these events!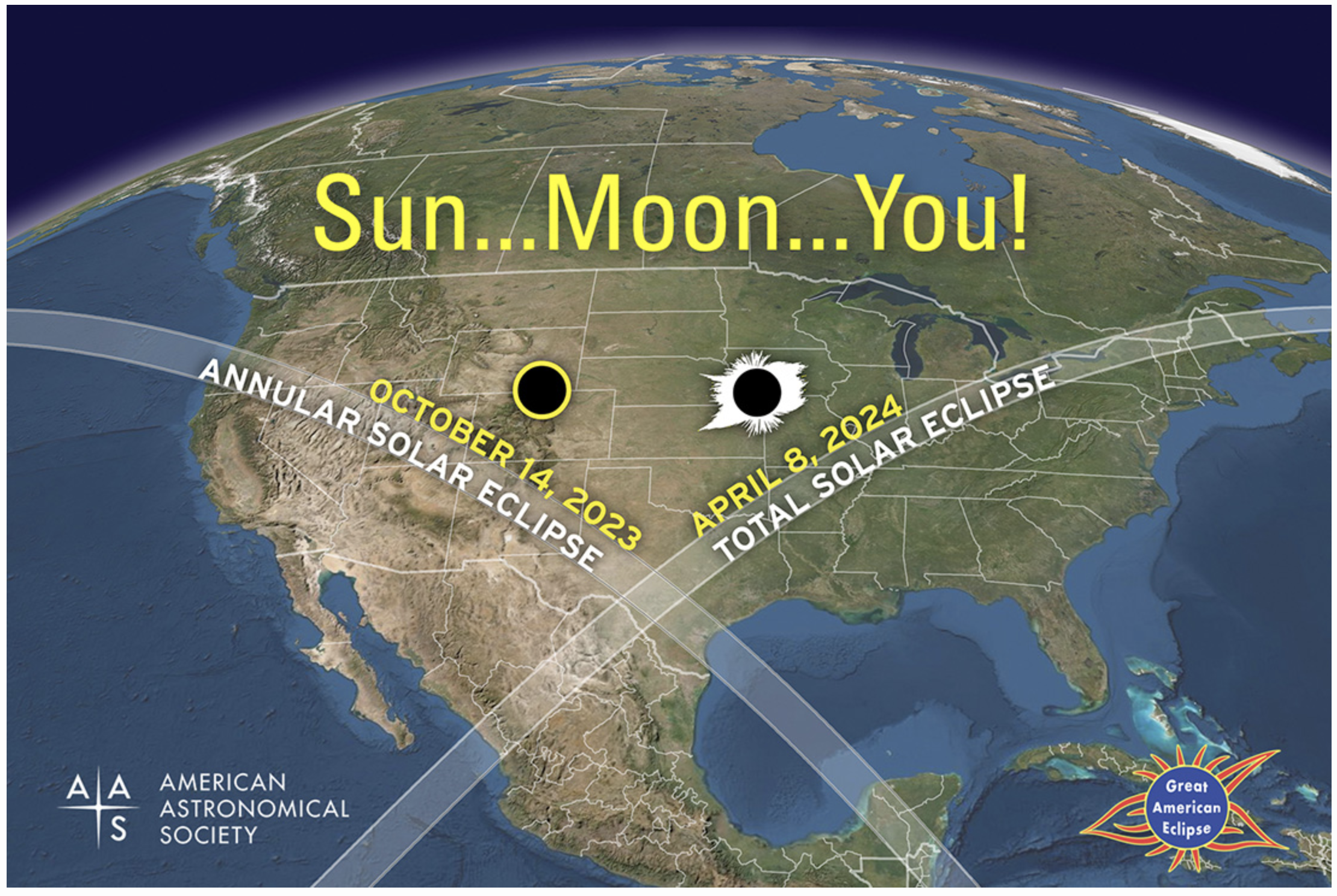 The paths of the two "Great American Eclipses" that will be visible in 2023 and 2024. In October, the eclipse will produce a "Ring of Fire"; in April, a total solar eclipse.