Student Competitions
The Construction Management Department provides opportunities every year for our students to participate in various competitions. Below is information about some of those competitions.
ASC Region 4
ASC's Region 4 Student Management Competition showcases some of the top students in the country and typically includes more than 30 teams from 14 Universities in a seven state area. There are five areas of competition including Heavy Civil, Commercial (two separate divisions), Design Build and Specialty Contracting.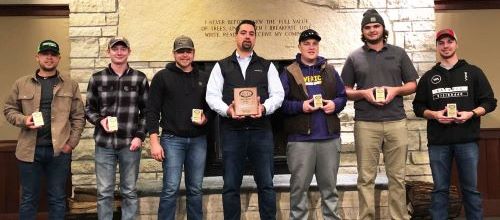 The Associated Schools of Construction Region 4 student competition is held every October. With the guidance of a faculty mentor, our student teams have been participating in this competition for a number of years.
To find our more about this competition, visit the ASC Region 4 webpage.
Pursuit
The Pursuit Competition is held in conjunction with Construct*ium's Leadership Training Academy during the spring semester.
The Pursuit (formerly the Capstone Competition) challenges students to create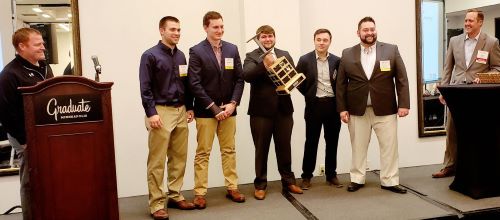 and present a complete proposal to win the contract for a real project. Groups of 5-6 students will be required to submit qualifications, cost, schedule, and project work plans for the project and present to a jury of professionals who will judge and select the winners.
Find out more from their website.
Roofing Alliance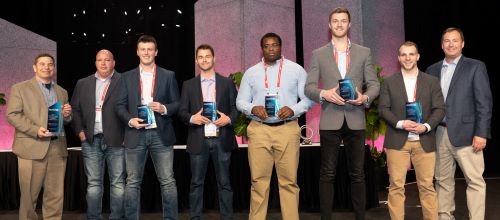 Through written and oral presentations, university-level construction management students demonstrate their roofing knowledge, project management capabilities and presentation skills. The teams research the project, review the plans and specifications, and assemble a full estimate and qualified bid package proposal that is submitted to a board of Roofing Alliance judges.
To view more about this competition, upcoming events, as well as prior year's galleries and press releases, visit the Roofing Alliance's website.