CM Interns: Analyze
Jennifer Severson's professional attire doesn't include coveralls, steel-toed boots or a Carhartt jacket. Severson doesn't tote a tool belt to the office and you won't find a safety vest or a hard hat sitting on her desk. Yet from an office tower in downtown Dallas, Severson is just as engaged in the business of construction management as any of her former classmates who ply their trade from dusty construction trailers perched at the edge of building sites.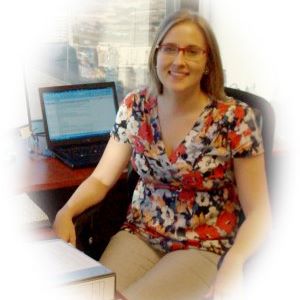 "People think construction management jobs are all on site where you direct workers and their tasks," Severson explained. "But there are so many other kinds of jobs that fit into the degree."
The Rochester, Minn.-native and daughter of a mechanical engineer transferred into Minnesota State University, Mankato's, Construction Management program after a semester in Civil Engineering. Her full commitment to the field emerged, however, during construction law and finance classes. "They really interested me…the whole analysis portion."
Severson, who said she likes numbers and likes research, found her interests satisfied with an internship with the Kenrich Group, a national business and litigation consulting firm with offices in Chicago, Dallas, Minneapolis, New York, Phoenix, and Washington, D.C. In the realm of construction, Kenrich provides construction-related accounting, cost analysis, engineering, financial and scheduling skills, and has prepared and analyzed claims, performed schedule delay analyses, provided management consulting services and conducted fraud investigations on behalf of public and private owners, contractors, subcontractors, architects, engineers, sureties, government agencies and other parties. Its findings often find their way into settlement negotiations, mediations and other dispute resolution proceedings.
Severson interviewed for the internship at Kenrich's Minneapolis office knowing that if she won the position, a move to Dallas would be required. The move has not come without challenges. She hasn't met many people in her new hometown, she said, but she enjoys the work and said the consultancy is enjoying solid business. "I'm happy to work the longer hours required to get the job done."
Beyond the challenges of adapting to life in a major metropolitan area far from home, the demands of the job also have pushed Severson. The analysis component of the job, especially, required Severson to fortify her footings in math. "We come out of school well rounded, but we are not specialists," she added. "To specialize, you do have to take it upon yourself to keep learning." Severson said she always was determined to work hard in school and tells others that grades are important. "So is networking and developing leadership skills," she said.
The Kenrich Group invests in employee education and encourages learning in order to advance professionally, Severson said. On that vein, she is studying to become a certified cost technician through AACE. She also said she is eager to grow in her role to get more hands on experience in the litigation and arbitration processes. Graduate school in business administration may very well be in her future, she added.
Severson completed her internship with Kenrich and was promptly hired by the firm as a full-time staff consultant. The internship, and now the job, have made Severson very happy. "I couldn't ask for anything else."