CM Interns: Explore
Karl Kratzke knew he wanted more from his construction management degree than a solid base in the built environment. Kratzke wanted to travel. Kratzke's wanderlust developed shortly after he returned from South Africa, where he and classmates and faculty visited with students attending Eden Campus in Karatara. "That trip is what sparked the whole international travel thing for me," Kratzke said. "I liked it and wondered how I could get paid to travel and make it work with my construction management degree." Kratzke found his answer — and his opportunity — at T.E. Ibberson, a Hopkins, MN-based design-build firm.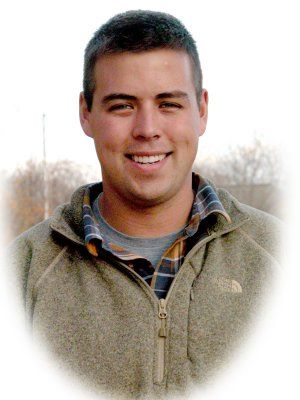 Throughout his years in the CM program, Kratzke was employed in agricultural construction working 20-30 hours a week on projects such as grain elevators and feed mills. And while Kratzke admits this aggressive work schedule negatively impacted his grades, it was exactly this work experience that made Kratzke an attractive bet for T.E. Ibberson, which hadn't utilized interns in project management prior to bringing Kratzke on board. The internship project — reconstruction of the LMH Flour Mill in Laffiteau, Haiti — required Kratzke to merge the knowledge he culled from the CM classroom with his experiences applying those lessons at various Midwestern ag construction sites.
"I was well prepared for my internship. I had a good base in estimating, a good base in scheduling and project management as a whole," Kratzke said. "There really wasn't anything I felt I didn't get from Minnesota State University, Mankato. It was more a matter of expanding on the tools they gave me to work with and implementing them."
What Kratzke hadn't been as prepared for was the condition in which he found Haiti upon arriving there a full year after the country was decimated by a magnitude 7.0 earthquake. "There you are, only a short flight away from the United States, and it is a completely different world," Kratzke said. Much of Port-au-Prince waits to be rebuilt, he said. "You see signs for everything that they plan on rebuilding but there is no money."
Yet even a funded project in Haiti presents challenges. "My typical day wasn't really typical," Kratzke explained. Equipment malfunctions, procuring materials, working with subcontractors, coordinating manpower, and transcending language and cultural barriers, all contributed to a 12-hour-per-day, 6-day-per-week, 10-month-long internship. "I knew I was not just going to be able to sit there and let someone else take care of things," Kratzke said. "If I needed something, I was going to have to do it." He barked up a lot of trees looking for the tools he needed to get the job done.
Kratzke's resourcefulness paid dividends. T.E. Ibberson offered him full-time employment as a field coordinator at the conclusion of his internship. The company's experience with Kratzke also may be contributing to a recent expansion in its internship offerings through Minnesota State University, Mankato.
The new employee-employer relationship holds even more promise. T.E. Ibberson, a subsidiary of Kiewit, the nation's second largest general contractor, offers Kratzke outstanding benefits, training and educational opportunities, along with construction resources unavailable from a smaller firm. "I get the best of both worlds. I get the benefit of knowing everyone in my office and my field guys, but I have this huge resource bank to draw on as well as Kiewit University." Kratzke recently finished a Kiewit-sponsored scheduling class and he has classes in safety, field management and leadership on the horizon.
Kratzke's next assignment will take him on the road again, to another locale affected by natural disaster — Louisiana. Kratzke embraces the travel and craves the field experiences. Both will serve him well as he navigates his new career in construction management.