CM Interns: Create
Travis Keanaaina sees parallels between construction management and coaching basketball. On a court or on a project, he explained, it's up to you to get the job done, the project complete, the players motivated, the game won. Good management is about using all of your resources to your advantage, after all.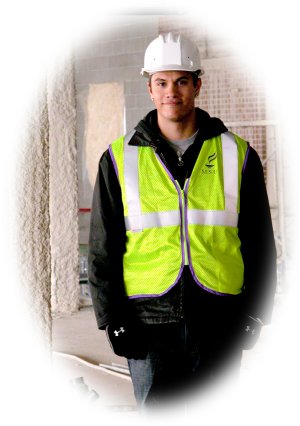 The 6'2" Keanaaina never thought about a career beyond a basketball court until an ankle fracture caused him to lose his basketball scholarship and rethink his future. He enrolled at Minnesota State University, Mankato, in Electrical Engineering after graduating from Prior Lake High School and transferred to Civil Engineering after his first semester. Classes in civil engineering introduced Keanaaina to the building side of life — especially roads — and the seed was planted for a new career. Prior to starting his sophomore year at Minnesota State Mankato, Keanaaina looked into construction management because he'd gained some friends in the program. "I had a conversation with Dr. Fee and I was hooked," he said. After learning computer-aided design, or CAD, Keanaaina said he has found a place for himself as comfortable as the basketball court had been prior to his injury. "It's good to design things," he said, adding that sitting at a computer all day isn't a deal-breaker for him.
Keanaaina is pairing a CAD internship at Minnesota State University, Mankato, Facilities Department at a half-time pace with a half-time class load, which should carry him through his final year of the CM program. His internship mentor is Brittany Mitchell, a 2007 graduate of Minnesota State University, Mankato's, Construction Management program. Mitchell occasionally nudges Keanaaina away from the computer to shadow her as she manages campus-wide projects for Minnesota State Mankato. "I love CAD, I am really into it, but it is probably good to know a little project management too," he admitted.
Though graduation is a full year away, Keanaaina has started to give thought to permanent employment. "I would like to eventually be a project manager for a bigger company," he said. It's a role he expects to resemble the coaching he's done for ninth graders at Loyola Catholic School. "Dr. Fee says you have to have the management skills in addition to the construction background. The two go together."
At a recent ASC contest in Nebraska, Keanaaina got a taste for how the two can fit together — a competition which brought out the best in the former athlete. "My crew and I, we all learned this stuff in each of our classes, like business and all the construction classes, and it seemed like everything kind of came together at the end. It was interesting."
"The professors are great. Each one helps you out. Any one you go to, they really know you too, which is nice. I feel like everyone knows me at my peer level in each class because we've been going to the same classes for the past three years. You make friends, it feels really comfortable."