CM Interns: Inspire
Xe Yang considers her internship with Ryan Companies to be a blessing. Yang is Associate Project Manager Intern assigned to the renovation of the Bishop Henry Whipple Federal Building at Fort Snelling, Minn. The project includes interior renovation; lead and asbestos abatement; replacing mechanical systems; and installation of new geothermal heating and cooling systems in an effort for the building to achieve gold level certification in Leadership in Energy and Environmental Design by project completion in 2014. The internship gets Yang out of the office and into the field interacting with owners and architects, an excellent opportunity to build on her education.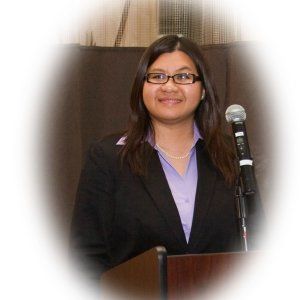 But for Yang, who looked at other opportunities before settling on the position with Ryan, this internship also fed a personal goal to work toward the advancement of society. The Whipple building, Yang explained, is more than just another office building because its tenants — U.S. Veteran's Affairs, the Department of Defense and the Department of Homeland Security — are people "who work toward progress." The Ryan project met more than Yang's early-career goal to secure a CM internship; it also fit her world view, the "big picture" where people work to help others overcome challenges.
Yang has personal ties to such challenges. She was born in a refugee camp in Thailand and immigrated to the United States with her Hmong parents when she was still an infant. "My parents didn't have money and they always drilled it into my head that education was important," she said. Yang is the first in her family to attend college and earn a degree in what most would consider a non-traditional role for a young Hmong woman.
"My dad always asked me if I wanted to be a nurse because he saw me caring for my four younger brothers," Yang laughed. Her parents did support both of her choices — college and career.
Devotion to family aside, it was an opportunity to get outside of a tenth grade classroom to volunteer at a Habitat for Humanity building site that led Yang to consider a career in construction. "I was on the roof of a two-story building and it was really steep. We climbed the ladder and nailed 2-by-4s on the roof," she recalled. "I stood there while we were putting up rafters and roof trusses and it was amazing. I learned so much and I loved it!"
Two months into her post-graduation internship, Yang was still learning. "Our professors told us that what we learn in the classroom will be different from what we learn in the field," Yang explained. At the Whipple building, Yang says some days it feels as if she is learning everything all over again. She has spent time recording minutes of meetings; been involved in numerous meetings with the owner's representative, the owners, and the architects; puts out monthly reports that include minutes and site photos that document abatement progress; and conducts plan reviews for construction documents. "In school we expect to get a full set of construction plans to build off of, but with this project plans come in increments — 30 percent documents, 50 percent documents, 90 percent documents, and then 100 percent documents," she explained. She also just completed an estimate on metal softwood panels and caulking for doors in certain areas. "I've definitely learned this in school and was able to take it and apply it here."
"Our professors said you can know the content but if you are not good with relationships, you probably won't survive in this industry," she said. Yang sees firsthand how people skills carry into the profession; they have fueled many of the first-generation American's early accomplishments, such as earning a college degree and building a professional network that led her to the internship. Relationships also support Yang's big picture. "We know what our strengths and weaknesses are and when you work on a project with others, and know what they can and cannot do, or if they are struggling in an area," she explained, "maybe there is some way you can help them."