Mentors Program
Students in the Construction Management program have an opportunity to participate in a mentoring program with an industry representative. The program is designed to make mentoring convenient for mentors and students, allowing participants to communicate periodically throughout the student's college career.
In addition, this program can be utilized as a tool for incoming students to determine if a career in Construction Management is the right fit for them. By connecting with one of our industry mentors, students will have the opportunity to learn about the different paths within the industry and pick the best one for them.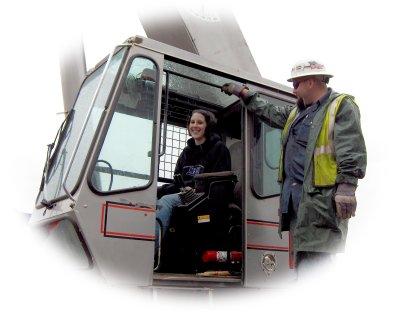 The goals of the mentoring program are:
To give the student an appreciation of the day-to-day practice of construction and the role(s) that the student is likely to fill in his or her early career.
To improve communication and build confidence.
To inform the mentee about industry trends and make this information a part of the preparation of the student's Plan of Study.
To serve as a networking opportunity.
Expectations from the Program
For the mentoring program to be successful, the expectations of the mentor and the mentee must be aligned. The dynamic for each connection will be different depending upon what the student is seeking and what the mentor is able to provide. Below are some examples that can help establish a common understanding of the program and its outcomes:
This program is an opportunity for the CM student to gain a perspective from those working in the industry. For example, the nuances of interaction with construction professionals may be different from other professionals.
This program seeks to help the student plan the transition from academics to industry. For example, the mentor can share with the mentee the knowledge and/or skills that are lacking in new employees and job-seekers.
In some instances participation in this program could possibly lead to employment or internship, but the intent of the program is limited to facilitating the goals stated above.
Participation in this program is voluntary.
How it works
This is a voluntary and self-driven program. Students must take the first step to initiate contact by connecting with one of our industry mentors through their LinkedIn profile. It is recommended that students look at each mentor's credentials as well as the companies they have worked with to determine who might be the best fit for them. Once the connection has been established, the student and mentor will determine the flow of the relationship and be responsible for setting up meetings, shadowing, etc.
We do ask that students be aware that our mentors are active in the industry and that their time is valuable. Mentors are not expected to talk more than once a month and meet once a semester, though the specifics will be laid out by each mentor according to their preferences and availability.