Student Involvement and Opportunities
Internships
Current and past students have completed internships at many local and national industries, including Dell, and Whirlpool.
Undergraduate Research
Many faculty members provide opportunities for undergraduate students to get involved in research. This will help pave way for graduate studies. An undergraduate student working on Vertical Axis Wind Turbine (VAWT) research is shown below. More opportunities for funding for research and travel can be found at the University Undergraduate Research Center page.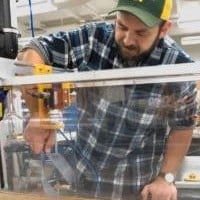 ASABE IQS Tractor Student Design Competition
We are a club of progressing engineering students applying our knowledge to designing a competitive tractor for the ASABE International Quarter Scale (IQS) Design Competition. Our team will achieve this goal by designing a safe, durable, and powerful machine. This will be done using modern lean design techniques and manufacturing technologies.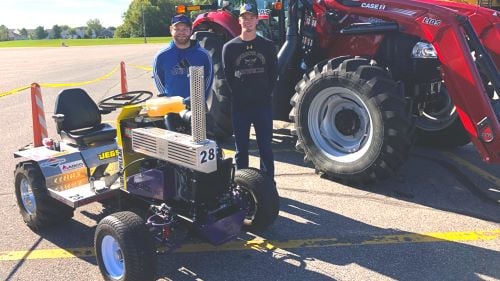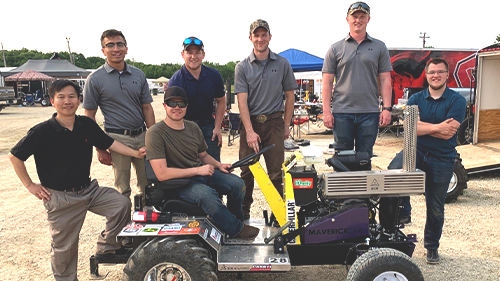 African American Involvement Day
October 2019

American Society of Mechanical Engineers (ASME)
ASME's mission is to serve diverse global communities by advancing, disseminating, and applying engineering knowledge for improving quality of life; and communicating the excitement of engineering.
MSU's chapter furthers this mission by hosting activities such as Industry night, by inviting speakers from industry to speak to students/alumni, by participating in competitions like e-fest. Come join us to explore Mechanical Engineering together.
American Society of Heating, Refrigerating, and Airconditioning (ASHRAE)
ASHRAE's mission is to serve humanity by advancing the arts and sciences of heating, ventilation, air conditioning, refrigeration, and their allied fields.