About Integrated Engineering
Welcome
Thank you for coming to learn more about Integrated Engineering and our innovative engineering education programs. I invite you to explore our webpages and visit our facilities in Virginia, MN and Bloomington, MN. Iron Range Engineering came about because a group of educators wanted to create a learning program that took into account the "new" engineering accreditation standards and forty years of research on how people learn. The result was a program that lets students learn engineering by doing engineering. Coming to our program with a lower-division foundation of math, science, engineering fundamentals and general education, our students work on four significant projects, typically connected to industry needs, over their last four semesters.
Our project-based learning approach lets students combine their professional, technical and engineering design learning. We emphasize ethics, entrepreneurship and collaboration across our programs. We start with values of individual student ownership, community, and communication to allow our students the space to be self-motivated and self-directed in their learning, while being supported by the larger group. We employ regular reflection, for both students and faculty, to continuously improve individual learning and our programs.
Our value of community is practiced every day as we partner with community colleges and industry collaborators to support student learning. We have expanded our programs to include Twin Cities Engineering, modeled closely after Iron Range Engineering and keeping true to our values.
We think this is a great way to learn! Please contact us if you want to learn more or become a partner, whether as a student, practicing engineer, company, or community member.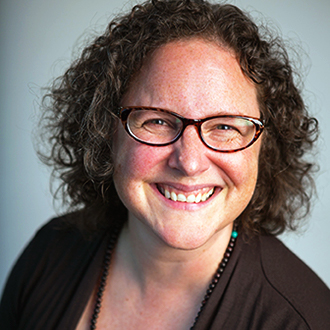 Becky Bates, PhD
Department Chair
Transforming Education through Integrated Engineering
The Department of Integrated Engineering is the home to a unique project-based learning approach that blends technical, professional, and design learning in the context of industry sponsored projects. Students enter the program in their junior year after completing introductory science, engineering, math and communication courses, and upon completion of the program, earn a B.S. in Engineering.
Students who earn a Bachelor of Science in Engineering from Minnesota State Mankato are ready to tackle complex projects and solve difficult problems in the real world, because that's exactly what they do as students. Students learn traditional engineering knowledge and skills in a project-based learning environment. They work with industry members and others on real-life design projects, with a focus on integrating technical and professional knowledge and competencies. Our two programs—Iron Range Engineering in northern Minnesota and Twin Cities Engineering at Normandale Community College—emphasize innovation, creativity, design, experimental techniques, modeling techniques, and collaboration. At both locations, students are able to tailor their education to emphasize different engineering fields that are of most interest to them.
Project-Based Learning
Learning Engineering by Doing Engineering
Iron Range and Twin Cities Engineering students attain their engineering degree through Project-Based Learning. Before the semester begins, the faculty meet with industry representatives to acquire projects of appropriate scope as well as to work out intellectual property and confidentiality agreements. A team of 2-6 students is formed based on students' interests and needs. The team is assigned a faculty mentor who helps guide the team throughout the semester. Students then meet with industry representatives to determine project deliverables, timelines, and resources. Projects are completed over the course of the semester allowing students to gain valuable industrial and project-based engineering experience along with necessary professional skills. At the end of the project, teams deliver final presentations and supply technical documents and deliverables to the industrial representatives.
A guiding principle of the IRE and TCE Project-Based Learning model is students taking responsibility for their learning. At the beginning of each project, students identify which skills will be addressed during the project. Working with faculty, students determine and apply various learning styles to acquire knowledge from their projects. Throughout the semester, evidence is collected that reflects the learning process and provides evidence of learning. In addition, students give presentations to faculty and external clients to demonstrate their knowledge. Students are frequently motivated by the hands-on nature of their learning. The final presentation includes an extensive oral exam session in which students demonstrate their understanding of technical engineering knowledge gained and competencies acquired. At the conclusion of each project cycle, students have progressed towards a career in engineering by developing professional, design and technical knowledge and competencies in the context of real world projects.
Iron Range Engineering (IRE) is a distinctive, undergraduate project-based learning engineering program. The IRE program is a collaboration between Itasca Community College in Grand Rapids, MN, Minnesota State University, Mankato (MSU) and Iron Range industry in northeastern Minnesota. Entering students are typically community college graduates who have completed lower division requirements for an engineering bachelor's degree. The IRE education model is used during the four-semester upper-division portion of a student's education for students earning the Bachelor of Science degree at IRE and Twin Cities Engineering (TCE). TCE is a collaboration between MSU, Normandale Community College, the other metro area community colleges, and Twin Cities industry.
IRE and TCE students do not take traditional lecture-based classes. Each semester, these students work in teams solving complex and ill-structured problems associated with regional mining, milling, and manufacturing industries. All of their learning activities are organized by and associated with these industry projects. At the completion of their two-year program, they earn a B.S. in Engineering from MSU with emphases such as mechanical engineering and/or electrical engineering. True to the intent of ABET student outcomes and the attributes of the "The Engineer of 2020", graduates emerge from the IRE program with integrated technical and professional knowledge and competencies.
The IRE model was developed to address the need for change in engineering education by considering the entire education system and including these main points:
trans-disciplinary thinking
industry-sponsored project-based learning
experiential learning in context
competency-based assessments
significant exposure to professionalism, design, creativity, and innovation
The IRE model addresses the how of student learning in engineering while allowing for deeper integration of the what, the technical content merged with professionalism and design skills needed for successful careers. Students combine learning of technical information with the execution of engineering design projects, which are usually sponsored by industry. Students divide their time every week between learning by doing the design and learning through methods that include, self-learning, peer-learning, and learning from faculty and other external experts. The majority of the learning is experiential and done in the context of the design. Students learn, practice, and receive feedback on professionalism, design, creativity, and innovation throughout the four-semester curriculum.
Projects are industry sponsored. IRE is located in the heart of Minnesota's iron range. Within short driving distance there are six iron mines, two coal generation power plants, a wind-turbine farm, two paper mills, a new precious metals mine, and proposed steel mill. The managers and engineers in these industries have embraced this program and have committed to providing projects, project guidance, technical expertise for student learning, internships/co-ops, and assistance in assessment. TCE is located in the Minneapolis-St. Paul metropolitan area, home to a wide range of engineering and manufacturing companies.
During the proposal stage, students, in collaboration with faculty and clients, develop two plans: a design "work plan" which details the entire execution of the deliverable to the client; and a "learning plan" which addresses professional learning objectives, technical learning objectives, and the learning modes that will be employed to meet the objectives as well as methods for formative and summative assessment and reflection. When a student is confident in their knowledge, they present evidence to the faculty. Faculty vet the evidence and student competency through written or oral exams.
As students work on their projects they learn the fundamentals of project management and product development. After 4 semesters and 4 projects, the students are able to jump into a project management situation presented by an employer, or they are equally ready to attempt work on a project of their own. In December of 2011, the first class of 12 students graduated from IRE and the inaugural TCE class graduated in December of 2014. Since then we have over 100 graduates working in industry or attending graduate school. Many graduates have remained on the Iron Range, but others have gone to the Twin Cities metropolitan area and beyond. Both programs are ABET accredited and the cutting-edge curriculum was awarded the 2017 ABET Innovation Award.
Following ABET Engineering Accreditation Commission criteria, the following outcomes are achieved by students graduating from Iron Range Engineering, the IRE Bell Program, and Twin Cities Engineering:
1. an ability to identify, formulate, and solve complex engineering problems by applying principles of engineering, science, and mathematics
2. an ability to apply engineering design to produce solutions that meet specified needs with consideration of public health, safety, and welfare, as well as global, cultural, social, environmental, and economic factors
3. an ability to communicate effectively with a range of audiences
4. an ability to recognize ethical and professional responsibilities in engineering situations and make informed judgments, which must consider the impact of engineering solutions in global, economic, environmental, and societal contexts
5. an ability to function effectively on a team whose members together provide leadership, create a collaborative and inclusive environment, establish goals, plan tasks, and meet objectives
6. an ability to develop and conduct appropriate experimentation, analyze and interpret data, and use engineering judgment to draw conclusions
7. an ability to acquire and apply new knowledge as needed, using appropriate learning strategies
8. an ability to incorporate an entrepreneurial mindset, including value creation for a broad spectrum of stakeholders, across the breadth of engineering design work
Program Educational Objectives
Within a few years of graduation, integrated engineering graduates will achieve:
Working in teams to serve society by solving complex problems through the integration of technical knowledge, professionalism, and engineering design

Cultivating and putting into practice a deep intellectual curiosity with habits of reflection and continuous improvement, including the ability to ask for help when needed

Fostering and leading healthy, inclusive, and just professional and personal communities through a lifetime of building equitable relationships among people with a broad set of experiences

Creating value through access, economic development, and innovation that balances the needs of people, the planet, profit, and product
The Bachelor of Science in Engineering requires that students complete 16 credits of arts & humanities courses and social science courses. Here is a description of the constraints and the accepted courses.
Certificate in Project-Based Engineering
The Project-Based Engineering Certificate program is for students with junior or senior standing in an engineering program in the US or abroad. The 15 credit certificate can be completed in one full-time semester, in either spring or fall. Students will work with a team on an industry-sponsored project and complete 8 credits of technical competency course- work. In this context, they will further develop their skills in engineering technology, design and professionalism. Students should have completed pre-requisites for the integrated engineering program before beginning the certificate program.
Certificate and Minor in Technical Integration & Design
The Technical Integration & Design Certificate and Minor programs are for students with junior or senior standing in their major or graduates (for the certificate) who wish to learn about engineering design processes and gain experience working with and contributing to an engineering design team.
Both the major and certificate are 16 credits and can be completed in one full-time semester or two part-time semesters. Students will work with a team on an industry-sponsored project and complete 8 credits of technical competency coursework. In this context, they will develop their awareness of engineering technology and design processes while developing professional skills that can be carried forward into a career working with engineers in industry, complementing the expertise developed in their major.
Students must apply for admission. Both the certificate and minor are offered alongside Twin Cities Engineering (Bloomington, MN) and Iron Range Engineering (Virginia, MN).