Twin Cities Engineering
Twin Cities Engineering is located on the Normandale Community College and St. Paul College campuses. TCE is part of Minnesota State University, Mankato's Department of Integrated Engineering extended campus.
Students at Twin Cities Engineering earn a bachelor's degree while gaining hands-on, real-world engineering skills preparing them for a smoother transition into industry after graduation. All of our students learn the fundamentals of electrical and mechanical engineering and have the ability to focus their education in an area of interest to them.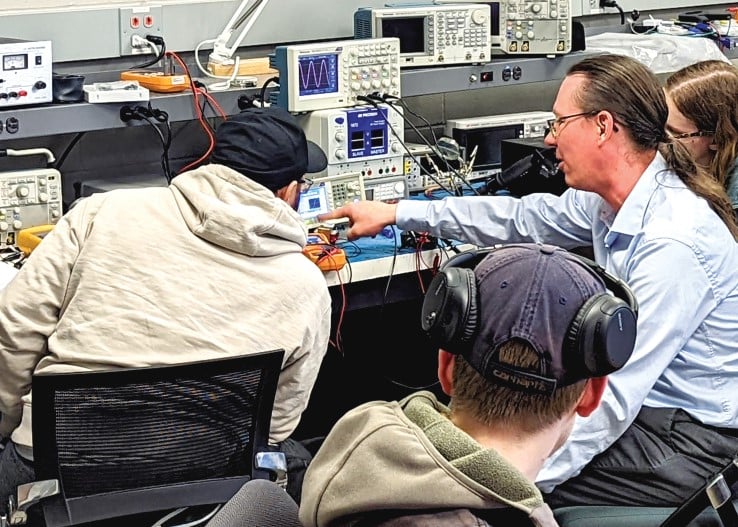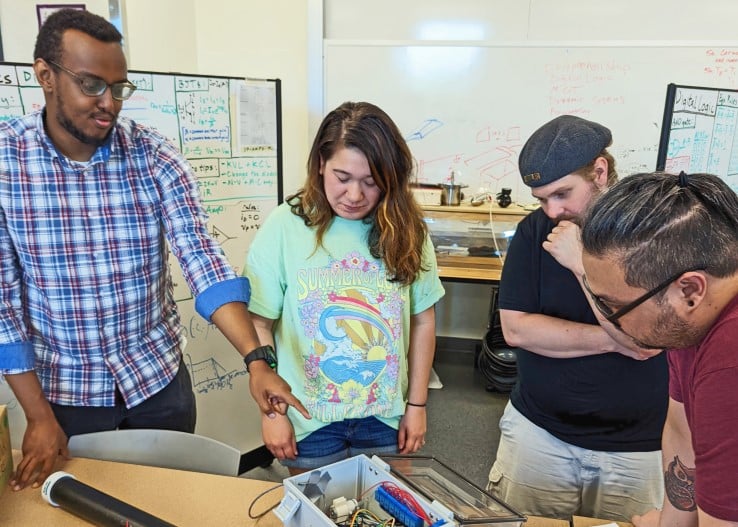 No two students are the same, why should their education path be?
Students join the degree program after completing pre-engineering and general education courses at an institution of their choosing. Many come from community colleges around the twin cities including:
Normandale Community College • Saint Paul College
Century College • Inver Hills Community College
Anoka-Ramsey Community College
Accreditation
Accredited by the Engineering Accreditation Commission of ABET, https://www.abet.org, under the General Criteria.
What Sets TCE Apart from Other Engineering Programs?
► Prepare for Your Career
Working on industry projects prepares you for the type of work you will do after graduation. Our program provides a space to practice the engineering process before entering the workforce.
► Meaningful Projects
Meaningful projects are a focus, not an after thought. Projects have a direct effect and offer value to the project sponsors.
► Teamwork
Work on small engineering teams each semester to complete projects that have a meaningful impact for your industry clients.
► A Sense of Community
Become part of the strong community we have developed. You will connect with your peers, alumni, and instructors alike and carry those
connections through graduation. Many of our graduates come back to support our program as project mentors.
► Customized Learning
Learn topics that interest you. Work with instructors to create independent learning modules to customize your education and
follow your passion.
"If I need someone who can jump start on day one, I come to Twin Cities Engineering."
-Stephanie Pusch, Vice President, Trusted Semiconductor Solutions