Dr. Kaproth's Research Projects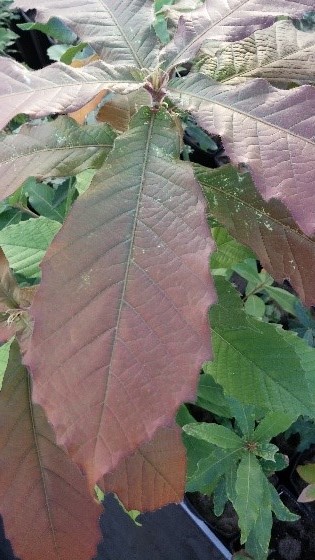 The Kaproth Lab investigates how plant species adapt and spread across environments.
We tend to focus on oaks as a model system - which are the most diverse and abundant woody genera in North America. Recent work shows they diversified from a common ancestor!
This system (and others) allow us to investigate fundamental ecological processes driving species success and providing practical applications for species management. I am especially interested in focusing on plant drought tolerance, functional trait adaptation or invasive species biology. My lab uses common gardens, herbarium collections, Geographical Information Systems (GIS), along with lab and field measurements to investigate the evolution of stress tolerance (and suites of additional traits) across the Americas.
The Kaproth lab works with a team of collaborators. We have conducted systematics and demographic studies in widespread plant systems (oaks, Quercus), rare plant systems (prairie) and invasive plant systems (such as reed canarygrass, Phalaris arundinacea and tree-of-heaven, Ailanthus altissima).
Areas of interest:
Botany / Ecology / Ecophysiology
Systematics / Trait variation and adaptation / Drought tolerance
Invasive species
Plant conservation / Prairies / Savanna
Population biology / Dispersal
Environmental science
Remote sensing / GIS
Environmental policy
Graduate Students: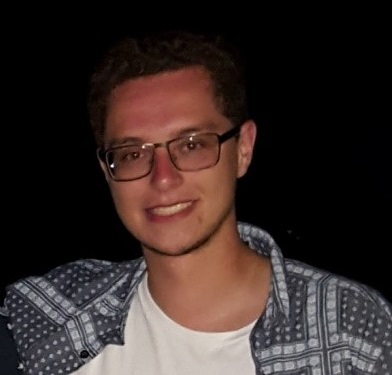 Alex Kirsch is interested in evolutionary science and how organisms organize themselves in communities. Alex is very interested in natural selection, exaptations, and species specialization. His current research aims to quantify specialization and create a framework to characterize specialization on a numeric scale. He is utilizing past research, publicly available resources such as the USFS FIA and the IUCN red list, and herbarium specimens to try and rank specialization, specifically in plants in the genus Quercus. This framework will be applicable to all plants, and with some modification, all animals as well.
Alex teaches General Biology and has a great interest in sharing his passion of the biological world with those just entering it academically. He tries to cultivate a genuine interest in the material for students, rather than just be an intermediate for their completion of assignments. Additionally, he helps to manage the university's greenhouses, acting as a curator and caretaker for the various specimens the university keeps for educational and research purposes. Feel free to reach out to him via email if you have any questions, or interest in his work!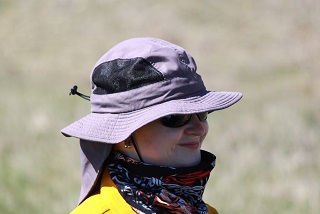 Ainsley Peterson graduated in 2020 - her MS was on prairie conservation assessments in the region. For her thesis, she conducted an extensive Southern Minnesota survey of prairie sites to investigate how different management practices align with native/invasive species biodiversity and abundance, ultimately trying to diagnosis what methods of management lead to better prairies.
Recruitment:
For Fall 2022, I may be looking for *exceptional* MS graduate students to work on oak/prairie functional trait and diversity projects . Students must be *highly motivated* and have a strong interest in plant ecology (projects can include investigations in evolution and ecophysiology with a focus on GIS, statistics/analysis, and biodiversity conservation) using both lab and field work. These projects can fit within model systems in the evolution of stress tolerance developed with a group of collaborators across the Americas and Europe.
The research may be conducted at local field sites (e.g. in Minnesota) as well as greenhouses. The academic portion of the degree will take place at Minnesota State University, Mankato. Research could require that the Graduate Assistant coordinates undergraduate student assistants, and that they can drive/work in adverse (hot) conditions.
Caveat: I don't expect you to know exactly what project you want to research, but you should be driven to investigate ecological or plant systematics/conservation questions.
If interested in joining the lab for a MS, please email me the following:
A letter of interest that tells me about your research interests, background, types of questions you are interested in, etc.;
An unofficial university transcript (your undergraduate GPA should be >3.0);
Outstanding communication and writing skills;
Your CV with the names and contact information for three references;
Anything else that you think makes you uniquely qualified for the position
Here's a part of what I can contribute:
Attentive mentorship and career development;
Training in plant systematics, biostatistics, plant biology/ecology, ecophysiology and experimental design;
Teaching opportunities (TA with stipend and tuition waiver);
Summer and supplemental support during school breaks may be possible (projects would need to be funded or base on herbarium curation);
Contacts in academia and with regional partners (Dept. of Natural Resources, the University of Minnesota, The Prairie Enthusiasts, Morton Arboretum, etc.)
An ally and an environment that encourages a healthy work-life balance (i.e. gentle reminders of ways to thrive as a grad student)